SERVING as an international display platform for innovation and entrepreneurship with Shenzhen characteristics, the 2019 National Mass Innovation and Entrepreneurship Week Shenzhen Venue and Fifth Shenzhen International Maker Week kicked off at Huaqiangbei in Futian District on Thursday morning.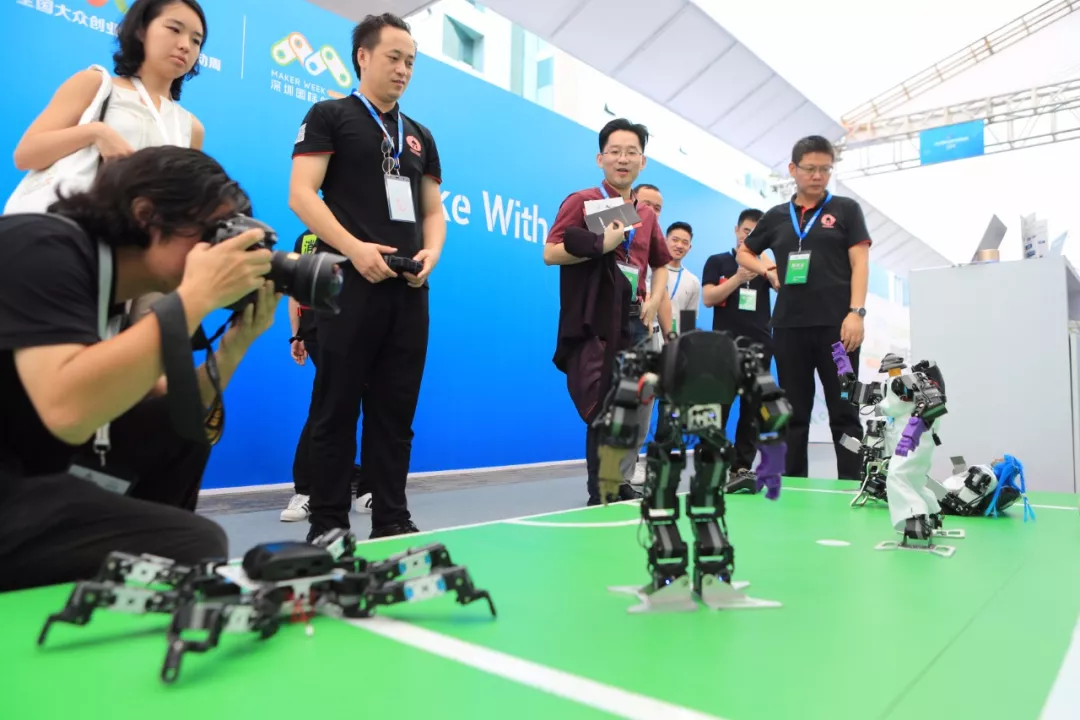 Zeus robots, developed by Shenzhen Zeus Robot Co. Ltd., do somersaults while visitors look on at a Maker Week event in Huaqiangbei on Thursday. Photos by Sun Yuchen
Themed "Make with Shenzhen," this year's maker week will continue to highlight the power of entrepreneurship and innovation, focus on cutting-edge technologies, connect maker projects and stimulate the enthusiasm of the masses for innovation and entrepreneurship.
There will be a total of 22 major activities at the main venue in Futian and 14 subvenues across the city during the maker week, which will run through Wednesday.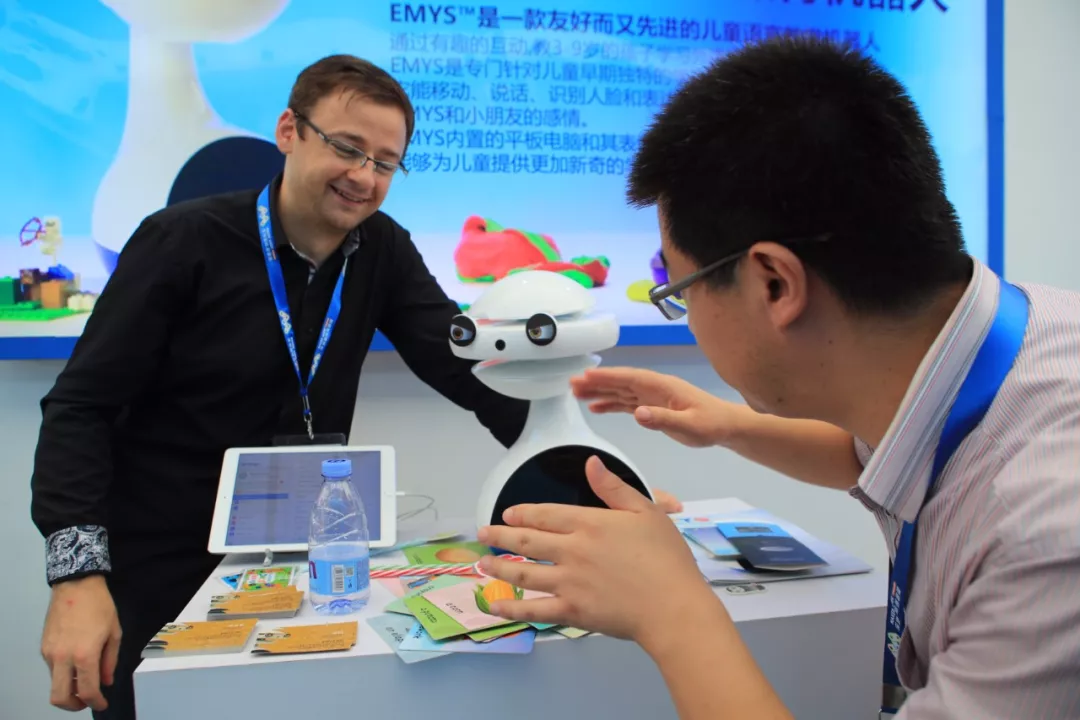 Makers with Shenzhen Open Innovation Lab show their product.Activities at the main venue include the launch ceremony, a themed exhibition, an exhibition on the achievements of international makers at Huaqiangbei and SEG Plaza, and a thematic activity titled "Co-create ● Empower Your Future" at Futian Hi-tech Exhibition Center.

A filter that can wash farm chemicals off fruit and vegetables.
Residents can get a glimpse of the world's top-notch wearable devices, IoT applications for smart households, intelligent robots, 3-D printing technology, holographic projection, virtual reality (VR), and augmented reality (AR) and mixed reality (MR) technologies, as well as get to know how these new technologies will bring about immense changes in our daily life.Garret Winther, partner and program director with HAX, said he was amazed by the speed and potential of Shenzhen when he first visited the city six years ago. HAX is a seed accelerator focused on hardware startups.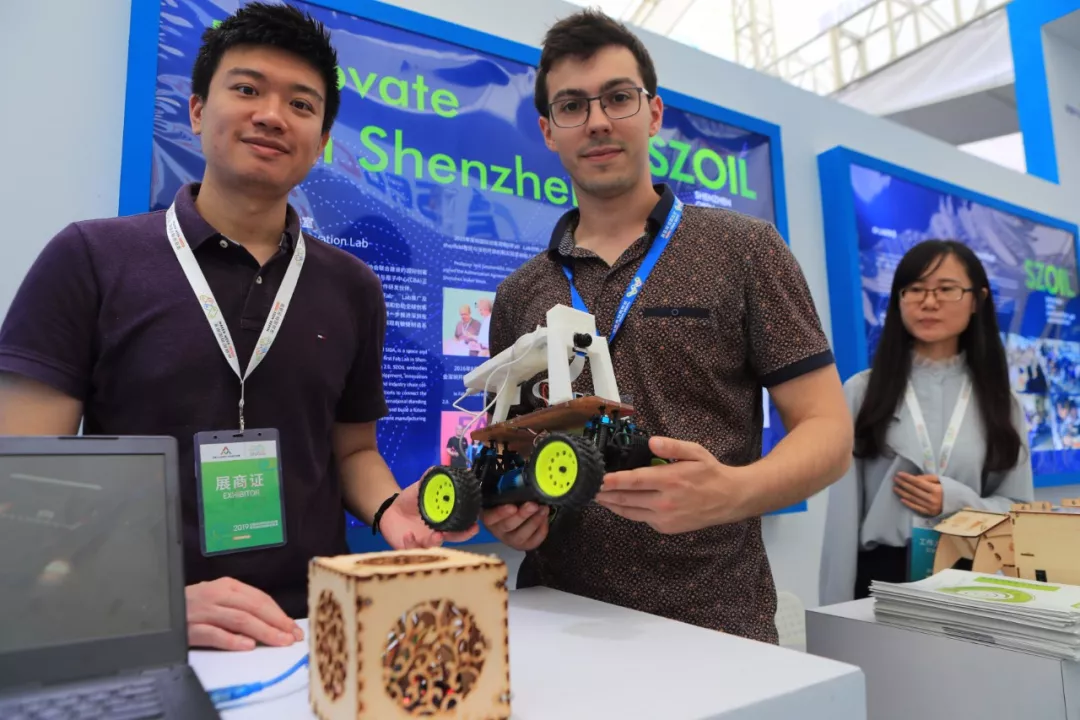 An expat maker with HAX, a hardware accelerator maker space in Huaqiangbei, smiles while his co-maker gestures to a robot they developed.
Over the years, he returned to Shenzhen many times and was so amazed by the opportunities in Shenzhen that he left his previous job in London and moved to Shenzhen with his whole family.
"Shenzhen's ecosystem of electronic manufacturers, component suppliers, professional logistics services and skilled talents allow us to build smart hardware products cost-effectively and faster than anywhere in the world," said Winther.
Niu Xinyu, founder of Shenzhen Corerain Technologies Co. Ltd., said Shenzhen is a city that never fails a hard worker. "Whether it's Shenzhen's business environment and support to makers or the Greater Bay Area's policies, it is the best era to start a business in Shenzhen."
A visitor tries a third-generation car engine component model.
According to Wang Lixin, deputy mayor of Shenzhen, the city currently has nine laboratories set up by Nobel laureates, five State-level mass innovation and entrepreneurship bases, 2,190 city-level innovation platforms and seven overseas innovation centers.A woman tries on a graphene facial mask.
People who intend to visit the main venue can scan the QR code attached to this article to make a reservation.